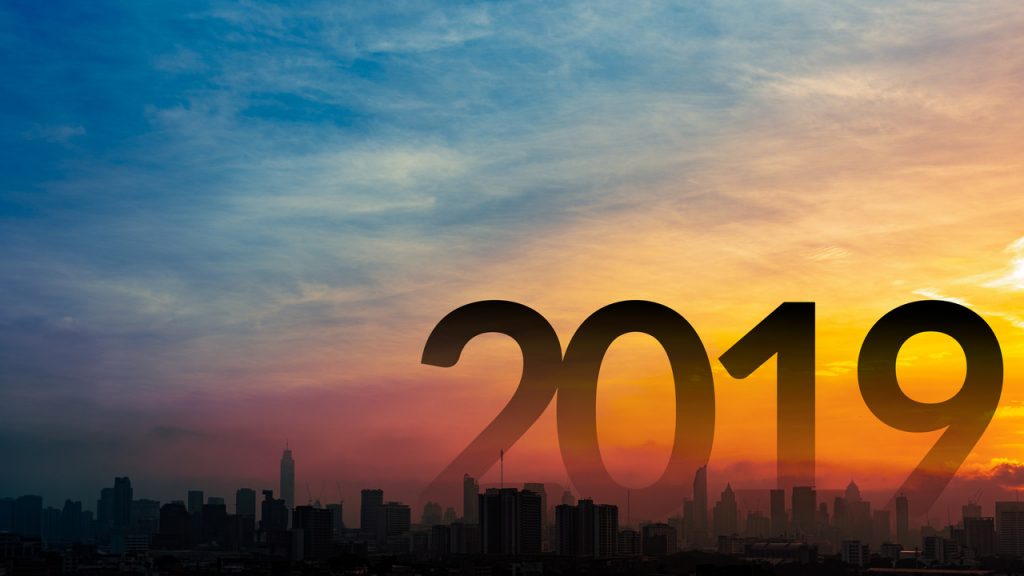 It's December. The goose is getting fat and Christmas is fast approaching. What does mean for any self-respecting social media service provider? It means it's time to examine the social media marketing trends that are going to preoccupy us all in the coming year.
We've trawled the World Wide Web so you don't have to, to bring you an overview of the 2019 social media landscape. Because you can guarantee there'll have been some tremors if not an outright earthquake. As Social Media Today observes in its article, Social Media Marketing Trends That Will Dominate, the social media world is one in a constant state of flux. Moreover, the changes you'll see next year won't be sudden and unexpected. Rather they'll be gradual and somewhat predictable – the demise of Google + is hardly a big surprise for a start.
So, what's exciting Social Media Today about 2019's social media terrain? Top of their list is Social Listening.
Social Listening
Otherwise known as monitoring, social listening is 'the act of crawling the web and social media platforms to find all mentions of a brand (or any other keywords).'
The mentions that such activity seeks is inclusive of:
Untagged brand mentions on social media
Mention of industry keywords – in particular if they signal an interest in buying the product they're mentioning.
Mentions on blogs, forums and news sites.
At the moment, social listening's main concerns are customer service and managing reputations. There are though many more as this article, Ways Social Media Listening Can Help Your Business, explains.
Video content everywhere
What else has Social Media Today highlighted? You won't be at all surprised that coming in at No 2 we have video content. Not what you'd call new no – but growing and growing. Some experts reckon that, before long, 80% of our online consumption will be video. Video may or may not have killed the radio star but it's dominating Facebook and Instagram. Facebook Live anyone? FB live launched two years ago. Since then, according to Smart Insights, we've seen 3,500,000,000 live Facebook broadcasts. Wow.
On our website we talk at length about the importance of visuals on your social media. An emphasis backed up by Smart Insights who state: 'It's all about visuals in 2019. In addition to ephemeral content, video content generally, including live video, is a key area that marketers need to focus on. Video continues to dominate social media and is an equally big trend for 2019, as it was, for 2018.'
Staying on the theme of video, Smart Insights, talks about the rise of 'live' – as in live video. While not new – on YouTube in particular – the popularity of live video on Instagram and Facebook make it one to watch – literally – in 2019.
The best of the rest
Social Media Today feature three other social media trends to be aware of.
1. Micro-influencers
You're aware, we're sure, of how big social media influencers have become in the past couple of years. You know the ones – those whose every post, vlog and tweet has a reach that TV ad makers would die for. That's not changed. But the prices for their services have flown sky-high. Which has led, as Social Media Today, points out, to businesses looking for other marketing approaches. Micro-influencers being one.
2. Personalization
We all upload vast amounts of information about ourselves on a daily basis. As a result, it's become child's play for retailers etc to learn all about us. Cookies are no longer only something you eat. They pave the way for enhanced personalization and increase our expectation for more of the same.
3. Timeliness
Real-time communication. That's where marketing's immediate future is at.
Social media is worse than a hyper-active baby. It never sleeps. Day and night customers use your products, talk about them online, and buy new stuff. So, when we talk about timeliness we're talking 24/7 customer support, real-time social selling along with chatbots and constant monitoring for any looming social media crisis.
4. Stories:
Not what you'd call brand new – but not going anywhere either. In fact, they're set to grow and might, before too long, replace timelines. We can, as Fast Company points out, blame it on the new-kid-on-the-social-media-block: Snapchat. Back in 2013, they premiered the Stories format: vertical, ephemeral slideshows comprising a mix of pics and videos shot by users over a day. Snapchat's teenage demographic embraced the format while the rest of the social media world carried on regardless. For a while.
But then first Facebook and later Instagram got in on the act. The upshot being that Stories are stealthily taking over social media and changing everything about how we consume and share our social media content.
If you're a company that relies on social media to reach your customers this development is both an opportunity and a challenge. Because, while the news-feed format that we know and love works well for short bursts of text or single images stories are more demanding. They have an insatiable appetite for a heady cocktail of time-intensive video, images and graphics. Yet it's hard to ignore the power and potential ROI of social media's storification.
For help with any aspect of your social media strategy make Visually Explained your number one new year's resolution. Get in touch now and start 2019 as you mean to go on. Call us on 01793 967317 or fill out our web form.
Happy New Year to you!