Follow my blog with Bloglovin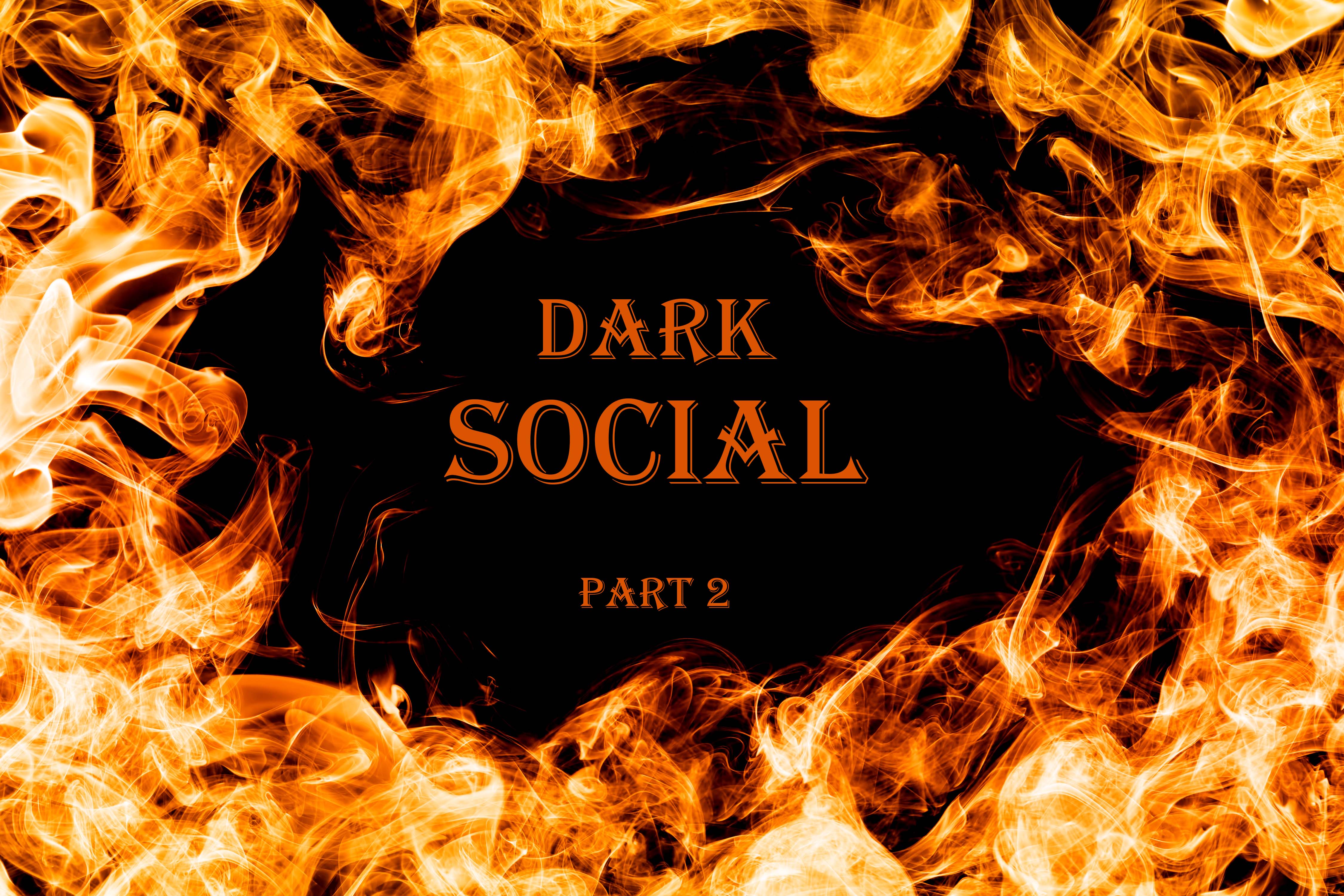 In our last blog we looked at the rise of dark social media. Despite this sinister sounding name, dark social is an activity we all indulge in all the time.
Having decided in that post, on the need to track and measure dark social this article will give you some pointers on how to do it.
As we said last time, these days everyone's a publisher and a content creator – whether it's for personal purposes or for business. If it's the latter, then it's important to know where your readers and clients are coming from.
'Marketing firm, RadiumOne, reckon that the last 18 months has seen dark social shares jump from 69-84 percent across the globe.'
Given that the number of dark social shares has taken something of a quantum leap in recent times it makes sense that measuring it needs to form part of your business social media ROI framework.
Tools and tactics to measure dark social media
Shorten URLs: Using shortened URLs for the outbound links in your content yields a deeper analysis of the engagement rate.
They do this by offering tracking metrics that let you know how many people have clicked on your link. One such service is bit.ly  Note though that this one records all clicks – whether animal, vegetable, mineral or alien!
Hootsuite offers a built-in URL shortener called ow.ly  – there's a surprise.  It's accessed either via Hootsuite's dashboard or the ow.ly site. The real-time clicks recorded by this one discounts any clicks from bots. It lets you upload images and post across your preferred social media platforms.
In addition, you can use shortened URLs in emails and on your website and track how many clicks those links get.
Aside from such tracking considerations, on an aesthetic level that's pleasing to all you perfectionists out there, short links look clean and tidy on such platforms as Twitter.
Make it easy for people to share your stuff: Little things go a long way here.
And sharing buttons are little things. But placed on your website where people can see them and use them the effect of that will go a long way.
Use dark social tools: There's a host of tools out there for keeping an eye on dark social traffic and working out what where it's going and what it's doing. 
st – made by RadiumOne, this tool allows for sharing of content. It also provides revenue opportunities and tools to analyse dark social activity.
ShareThis – a great tool for enabling your readers to share a piece of content on the web. Whether that be via email, SMS or direct message.
In our previous post, we explained that Alexis C Madrigal had coined the term 'dark social'. And we return to him now and to his 2012 article in The Atlantic.
"The only real way to optimize for social spread is in the nature of the content itself. There's no way to game email or people's instant messages. There's no power users you can contact. There's no algorithms to understand. This is pure social, uncut."
What Madrigal seems to be saying there is that algorithms and targeting are useful tools for gaining insight into your target audience's needs, values and interests. But beyond that there's no magic formula that you can activate to trigger sharing.
The phrase 'content is king' may well have become somewhat clichéd. Yet, if we bear in mind that the Internet the Internet is and always has been an inherently social place, the best way to get your content shared remains what it's always been:
Make it interesting
Make it informative
Make it original
And some would argue that the share is what matters – not the source of the share!
You should now have a good idea about what dark social is and how to measure it. In which case, you might now be ready to prove and improve the ROI on your social media.
Should you feel up to doing that yourself then that's great. We hope we've helped.
Yet, should you want some support with any aspect of your social media that's what we're here for.
Drop us a line on: yoh@visuallyexplained.co.uk or give us a call on  07881628807 and we'll talk.