B2B social media outsourcing with Visually Explained
One common preconception circulating the corporate world is that social media marketing is all the same, well in fact, it really isn't!
Visually Explained specialises and thrives with organic social media and how it's uses can build a successful, visible and reputable social media presence for your business.
Often, SME's that are rapidly growing overwhelm themselves with the daily demands of running a business and soon realise they can no longer juggle those tasks as well as maintaining a quality social media presence.
For these kinds of companies, we would suggest our outsourcing and content library service, allowing Visually Explained to manage your social media completely, leaving you unburdened, able to concentrate on other aspects of your business and most importantly… to not worry!
By coming to us for your B2B social media outsourcing needs, you'll receive a fully crafted and managed social media campaign tailored completely to your target audience.
There's nothing better than a spring clean, which is exactly what we'll do to your existing social media and if they don't exist at all, we'll create them.
Visually Explained will create a post library for you which you will have full access to. You can be as involved in this process as much as you wish!
Managing the social media accounts you need, we'll post for you and engage to gain followers and boost the visibility of your business.
The social content created by us will be built into a schedule to be posted out to your channels. This is vital as it ensures regular posting of content.
Growing connections is key to interacting with your audience and is crucial to keep them coming back to your platform. We'll monitor analytics closely so we can evaluate what's working and what isn't.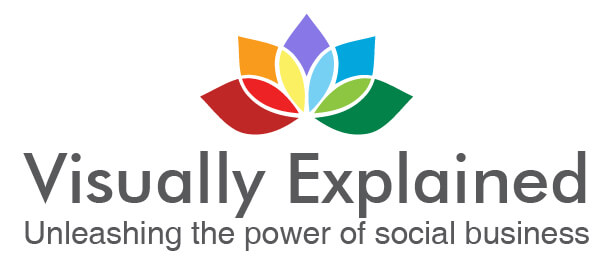 At Visually Explained we offer two levels of outsourcing packages; Premium and PremiumPlus.
These packages include a full comprehensive service and activities such as post creation, social media platform set up, support, advice, monthly KPIs and more. For a complete service breakdown and to enquire about our outsourcing packages, please contact us today.