Here at Visually Explained, the heart of our mission is to aid organisations' visibility on social media and support brands longevity and sustainability by transforming their thinking from social media to a social business perspective.
If you're seeking a specialist agency that maintains the following qualities, then working with Visually Explained is the way forward for you…
Highly developed business know-how that is translated into the world of social business
Technical know-how across the big 4 social media platforms and how they work for business
Deep social business experience, expertise and skills
Knows what works and what doesn't
Nimble and agile
Pro-active as well as re-active
Constantly abreast of evolving social media landscape and what that means for businesses moving forward
Strong and proven social business processes
Insightful and assured
Customer's best interest always at the forefront of our mind, our mission is to help businesses increase and maintain consistent, long-term brand visibility using social media
With a team that constantly looks ahead and anticipates the evolving social media landscape, our clients respect and appreciate our fresh, passionate, pro-active (as well as re-active) approach. We know what works and what doesn't, and our enthusiasm for our work emulates to clients and colleagues alike. Taking pride in what we do, we promise nothing less than the highest of standards. With multiple business awards and nominations to back this claim up, social business is serious business… but we also have fun along the way!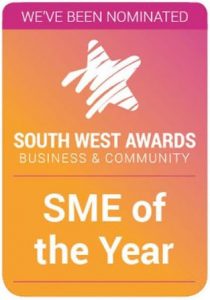 Be honest
We are open and honest with clients and colleagues
Be passionate
Our enthusiasm and passion for our work shines through to clients and colleagues alike
Care
We take pride in everything we do and ensure our work always meets the highest of standards
Innovate
We always look ahead and adapt to ever changing social media world
Have fun
Social business is a serious business, but we often have some fun along the way!
So, let's get down to business, social business.
Contact us on 01793 967317